2019 APA Virginia Chapter Annual Conference RESILIENCE
July 21-24, 2019  |  Hampton Roads Convention Center & Embassy Suites by Hilton Hampton Hotel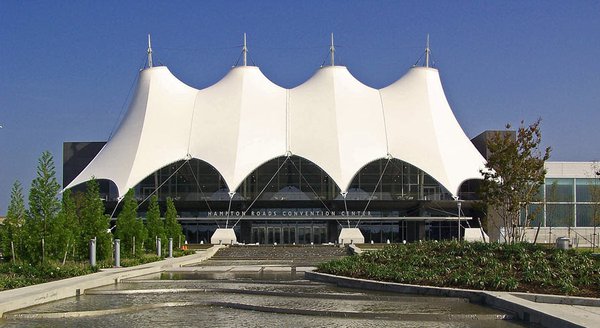 Resilience is not simply the tool by which we stop the forces impacting our communities, be it sea level rise, drought, or poverty. It is also how we shape our communities to fit our vision. To do this, our plans for resilient communities must be based in the values of that community. They must also take into the account the individual places and the physical characteristics and culture that vary neighborhood by neighborhood. When done correctly, resilience will be a holistic approach to community development, building strong economies, social connections and natural systems.

Call for Session Proposals CLOSED
The 2019 APA Virginia Chapter Annual Conference is the Chapter's signature event. For our 49​th​ Annual Conference, we will continue to offer a conference program that exemplifies the best of Virginia's planning practice, theory, projects and persons. The 2019 Annual Conference theme is ​RESILIENCE – Values, Places, Holistic​. ​
Have an idea for the conference program? Submit your session abstract proposal now. Help us showcase the very best of planners, projects, and programs in Virginia! Contact the VP of Chapter Affairs for questions about the RFP and annual conference.
Call for Award Nominations Now Open
Every year, the Virginia Chapter of the American Planning Association engages in its annual awards program. This effort is the Chapter's opportunity to recognize the tireless work of individuals who bring great planning and places to the Commonwealth. As a professional association, recognizing members and their work is a core function of the Chapter. It is the responsibility of APA Virginia Chapter to identify, acknowledge and promote great planning. Under this program, the Chapter strives to accomplish many objectives, including:
Helping Planners Plan, by highlighting best practices and inspiring our members;

Helping Virginia Plan, by promoting sound planning and decision-making in the Commonwealth;

Making Planning and Planners Matter, by promoting the value and enhancing the credibility of planners among elected and appointed officials, the public and related professions;

Meeting Membership Needs, by endorsing our members and their work;

Getting Planners Involved, by engaging volunteers to steer the awards committee and evaluate the work of their peers; and

Making Great Places Happen, by helping members and localities replicate and build on the success of others.
Nominations for the APA Virginia Chapter's 2019 Awards will be accepted through March 1, 2019. The Chapter encourages nominators to submit applications as soon as possible, as the Chapter will publish stories and promotional materials throughout the spring and summer. This is a great opportunity to get recognized and promote great planning in the Commonwealth.

Contact the VP of External Affairs to learn more about the 2019 Annual Planning Awards Program. 
Download Award nomination & submission info